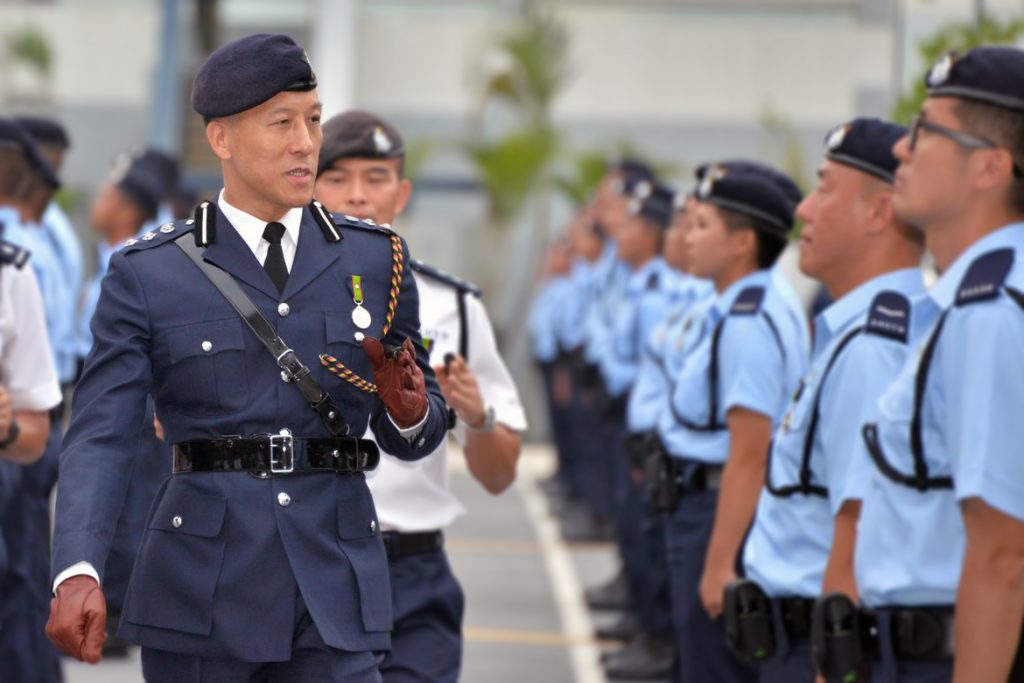 STEVE LAM CHUN MING 林振名
Chief Operating Officer 首席營運總監
Mr Lam is a retired Chief Superintendent of Police. He joined the Hong Kong Police Force in 1989 and holds a Master Degree in Business Administration with a UK University. He was awarded the Police Meritorious Service Medal by the Chief Executive of HKSAR in 2018. With almost 29 years' service in the Police Force, he has accumulated extensive operational and investigation experience and developed professional expertise in criminal investigation, intelligence gathering and analysis, disaster and risk management, crime prevention and mitigation, tactical training, planning and organizing large scale operations. In 2015, he was promoted to Chief Superintendent and worked as the District Commander of Central Police District and Deputy Regional Commander of Hong Kong Island Region.
GAVIN HO CHI HANG何志恆
Director of Security 保安總監
Mr Ho holds a BA (Hons) Degree and a Master Degree in Criminology with the University of Hong Kong. He has accumulated over 12 years of operational and investigative experiences with the Independent Commission Against Corruption when he had joined as an Investigator in 1982 and resigned in 1995 at the rank of Senior Investigator. Moreover, he has accumulated over 20 years' experience in security related field, specializing in aviation security, traffic control, warehouse & logistic security.
KEITH LAW CHI FU 羅志富
Director of Personal Services 個人服務總監
Mr Law is a retired Chief Inspector of Police with a wealth of operational and investigation experience under his belt after having served close to 34 years in the Hong Kong Police Force. He completed his Hong Kong Advanced Level Examination prior to joining the Force in 1984, and is holder of a post-graduate Executive Diploma in Legal Risk for Enterprise Risk Management (HKU SPACE). He had served in all elite criminal investigation units in the Police Headquarters, namely Criminal Intelligence Bureau, Organized Crime and Triad Bureau, Narcotics Bureau and Commercial Crime Bureau. He excelled in planning and executing intelligence-based operations targeting triad groups and criminal syndicates, mounting covert surveillance operation as well as the conduct of training in those specialist units. He wrapped up his career as the Officer-in-Charge responsible for developing newly promoted sergeants and station sergeants' leadership and management skills in the Police College.